News

Armstrong asbestos trust target of lawsuit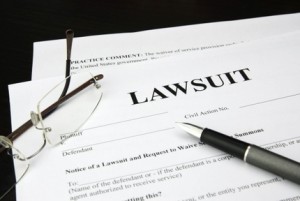 Utah's attorney general is suing four asbestos-related trusts, including the Armstrong World Industries Inc. Asbestos Personal Injury Settlement Trust, in search of information about whether the trusts are doing enough to prevent fraudulent claims.
The Armstrong trust was established in 2006 as Lancaster County-based Armstrong World Industries Inc. emerged from six years of bankruptcy protection, prompted by lawsuits filed by people suffering from asbestos-related illnesses.
Officials in Utah argue that abuse of the claims process is draining away trust money intended to reimburse states for asbestos-related Medicare and Medicaid expenditures.
«Plaintiffs' attorneys across the country are using asbestos trusts to obtain significant monetary recovery for claims, even where they would fail in the tort system,» Utah officials argue in the case, which was filed earlier this month in state court.
«The abuse injures states by improperly draining the trust assets, precluding future legitimate claimants from relying on asbestos trusts, and leaving states with the high cost associated with asbestos-related disease,» the complaint adds.
In December, Utah's AG and his counterparts in 12 other states sent a Civil Investigation Demand (CID) letter to the trusts seeking information about their management of the funds. According to the March 7 lawsuit, none had responded by that time.
Pennsylvania was not a party to the CID letter, whose signatories included West Virginia, South Carolina, Michigan and Wisconsin.
The Armstrong trust, identified in the lawsuit as a Delaware corporation, did not respond to a Business Journal request for comment.
Forbes likened the CID and the lawsuit by the group of conservative state AGs to a tactic often «used by more liberal states to recover money from pharmaceutical manufacturers they accuse of running up Medicare and Medicaid bills.»
Utah also has been fighting alleged abuse of the trusts in other ways, passing legislation last year to tighten requirements before victims of asbestos exposure can receive compensation for their illnesses.
As the Salt Lake Tribune reported, the Republican state representative who backed Utah's HB403 was taking aim at what he called «double-dipping,» in which plaintiffs are awarded asbestos damages in court then file claims against a trust.
The lawsuit raises similar concerns, arguing that attorneys for plaintiffs wield excessive power over the claims process because they sit on the committees that oversee the trusts.
«Thus, the evidentiary requirements for claims — such as the claimant's work history and proof of exposure — are primarily controlled by the same attorneys who collect contingency fees on millions of dollars of claims paid from a trust each year,» the suit argues.
«This power imbalance in the asbestos trust system creates problematic incentives for those running the trusts and results in lax requirements for claims.»
According to the suit, more than 60 manufacturers of asbestos or asbestos-containing products have filed for bankruptcy, paying out $17 billion since 2008.
Armstrong World Industries' reorganization plan called for Armstrong to establish a trust, which received a one-time contribution of about $1.8 billion in cash, notes and company stock.
The trust had been a significant Armstrong stockholder, but gradually began divesting itself. When the trust sold off more than $85 million worth of that stock in 2015, it dipped below the 10 percent ownership level.
Armstrong, meanwhile, spun off its flooring division last year as Armstrong Flooring Inc.
ComplaintAsbestos3-7-17FILE by CPBJ on Scribd