News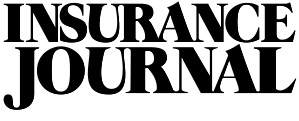 Former New Jersey Lawyer Gets 2 Years for Falsifying Asbestos Suits
A former New Jersey lawyer has been sentenced to serve two years in federal prison after admitting he fraudulently added defendants to more than 100 asbestos lawsuits in New York.
Federal prosecutors say Arobert Tonagbanua deleted the names of actual defendants from copies of legitimately filed asbestos complaints and added the names of clients from his Haddonfield, New Jersey, firm. Prosecutors say he then sent the doctored complaints to those clients, their representatives and insurance companies.
Prosecutors say the scheme generated more than $1 million in bogus fees, costs and settlements. They say Tonagbanua personally benefited from bonuses and compensation bumps.
Tonagbanua pleaded guilty to a charge of wire fraud.
Prosecutors say the 47-year-old Sicklerville man was sentenced May 5 in a Camden federal court. Tonagbanua must also pay nearly $233,000 in restitution.