News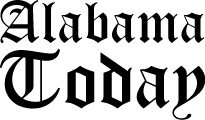 Alabama joins dozen states in asbestos bankruptcy trust investigations
Alabama's Attorney General is joining colleagues from 12 other states in investigating asbestos bankruptcy trusts' failure to pay out Medicaid payments as federal law requires.
Lawsuits have sent more than 60 manufacturers of asbestos or asbestos-containing products into bankruptcy and have paid out more than $17 billion since 2008.
The attorneys general claim that the bankruptcy trusts, which are often overseen by plaintiff lawyers, are not giving Medicare and Medicaid their fair due when making payments to claimants.
The law requires any outstanding payments due to Medicare or Medicaid be taken out of any settlement received by a claimant, and attorneys can even be held liable for making sure those bills are paid.
The 13 attorneys general sent demand letters to bankruptcy trusts for Armstrong World Industries, Babcock & Wilcox, DII and Owens Corning/Fibreboard back in December, and after receiving no response elected to file a civil suit in Utah this month to move forward on recovering Medicaid payments.
In the suit, the AGs claim attorneys are abusing the asbestos trusts and that they are injuring states "by improperly draining the trust assets, precluding future legitimate claimants from relying on asbestos trusts, and leaving states with the high cost associated with asbestos-related disease."
The suit also alleges that the lack of oversight in the trusts compounds the issues, and that many claimants may be getting undeserved payouts.
"A late-1990s audit of the Manville Trust, for instance, revealed that 41 percent of claimants to that trust had either no disease or a less severe condition than they had alleged in their claim forms, with false rate claims of 63 percent for the doctors claimants used most often," the suit says.