News

Politician with cancer smoked for 40 years, sues over asbestos
Topics: Ban Lobby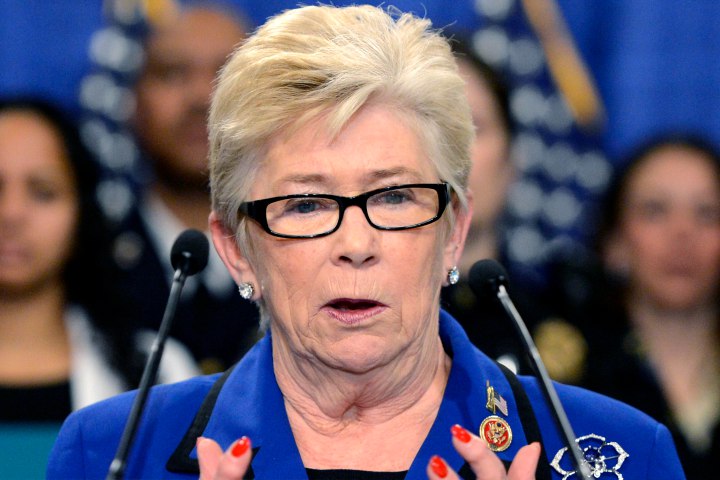 Assembly Speaker Sheldon Silver's law firm has filed a class-action suit on behalf of Rep. Carolyn McCarthy, accusing more than 70 companies of potentially causing the Long Island congresswoman to develop lung cancer from asbestos.
But the bizarre Weitz & Luxenberg suit fails to mention that the 69-year-old Democrat smoked heavily for 40 years — and that she never actually worked with the cancer-causing substance.
Instead, McCarthy's attorney, Daniel Blouin, claims she came in contact with asbestos in her youth when her father and brothers worked as boiler makers in Navy yards and powerhouses.
He says toxic fibers attached to their clothing.
The complaint names more than 70 companies for potentially exposing her to asbestos — including Goodyear Tire, Con Ed and Pfizer.
"Ms. McCarthy never directly worked with asbestos products herself, although she now finds herself a victim of this deadly carcinogen whose health effects were well known by the manufacturers and suppliers of asbestos products for decades before Ms. McCarthy was ever exposed," Blouin said in an e-mail to The Post.
Blouin never mentions the pol's hazardous habit in the papers filed in Manhattan Supreme Court last week, but he admits smoking was likely a contributing factor.
"It has been conclusively proven that cigarette smoking and asbestos exposure act synergistically to cause lung cancer," Blouin said.
"There is no doubt, scientifically, that in addition to exposure to asbestos dust, smoking played a role."
He says the rate of lung cancer in smokers who also were exposed to asbestos has been shown to be 4,000 percent or more higher than the rate in smokers who were not exposed to asbestos.
The home-heating provider Lennox responded to the papers, claiming McCarthy's "pre-existing medical histories" may have caused her illness.
McCarthy is such an avid smoker that she's known around Capitol Hill for taking breaks ­between votes.
The 16-year-veteran of Congress took a medical leave from her post in June to get treatment at Memorial Sloan-Kettering Cancer Center.
Although she announced that she was diagnosed with a "treatable form of cancer," several members of McCarthy's staff have resigned — including her chief of staff.
But McCarthy says she's in good spirits.
"My doctor at Memorial Sloan-Kettering Cancer Center, where I'll receive my treatment, has told me that I begin my treatment in good physical health and that he looks forward to my return to work after I recover," she said in a statement last June."I am a fighter, as many people know, and I am committed to beating this latest challenge in my life."
McCarthy was called in Friday for a discovery deposition.
A spokesperson for her office didn't return phone calls.